Mortgage Lender

NMLS# 1197085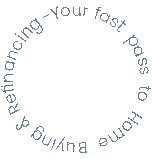 Getting You The Best Rate!
Markets Served: Maryland, Virginia, DC, Florida and West Virginia
At Precision Mortgage, we value your time, so we have streamlined our application process for you. Apply for and upload your mortgage documents through our secure online portal, allowing us to match you with the best available loan product! You can begin your home-ownership journey on your schedule; our site is available nights, weekends & holidays, providing you with an instant Loan Estimate.
Our online mortgage application will allow you to obtain the credit scores you'll need to obtain instant approval as well as the flexibility and convenience of being able to securely upload and endorse your loan documents.
Call us today to get a free quote and overview of current market conditions affecting the mortgage market.
Goodbye Paperwork.

Hello Instant Approval.
Save Your Time & Apply Online. Guaranteed Lowest Rates!